All of the Pre-K classes at SJS have been doing an alphabet countdown for several days.  This countdown acts as a review of all of the letters they have learned this year.  For the countdown they have been focusing on one letter each day and there is always a special activity to go along with the letter of the day.  This week they focused on the following letters:
M = Mismatch Day – students came to school in mismatched clothes!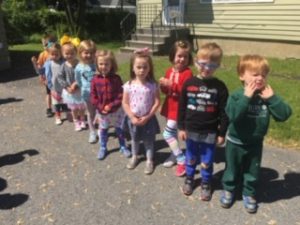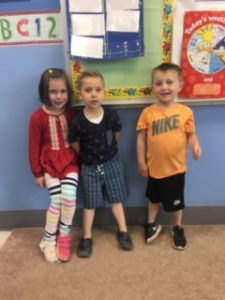 N = Nightwear  – students wore their pajamas to school!
O = Orange Day – all students wore orange!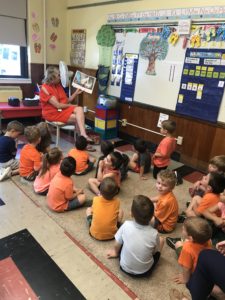 P = Picnic Day – students had a picnic lunch!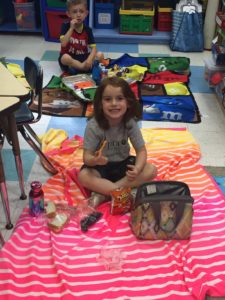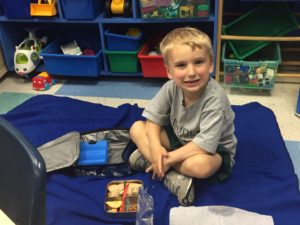 Q = Quesadilla Day – students enjoyed quesadillas prepared by their teachers!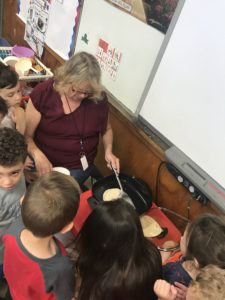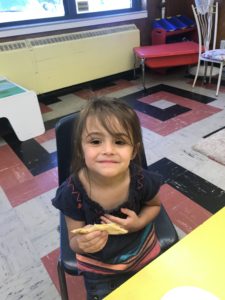 It certainly has been an exciting week in Pre-K and the students look forward to what each day brings!